THE FUTURE OF
START-UPS IS DIVERSE
At Found Diverse, we work to advance diversity in start-ups. By harnessing the full potential of talents of all genders, ages, and backgrounds, the start-up scene will not only become more inclusive – it will also better fit the varied challenges we are facing. Change is necessary. And it's here to stay!
TOGETHER FOR A
BETTER TOMORROW
Found Diverse is an NGO with the purpose of advancing inclusion and diversity to maximise the potential in the establishment and growth of new companies. Change has begun but it isn't finished in the blink of an eye. We need to join forces to accelerate the shift from mono- to multi-culture.
We provide a collaboration platform for a range of initiatives working towards our common goal: advancing diversity in the start-up scene to ensure that everyone will have access to talent, innovation, and funding.
Avoid generalising or definitive statements about men and women.
No.1
Distinguish between values, opinions, personal experience, and proven facts. This can help ensure nuance, and keep discussions productive.
No.2
Share personal experiences to explain your perspective or offer offer a hypothesis. We all come from a slightly different perspective, and by offering that, we might help understand where each of us are "coming from".
No.3
Be curious about other people's experiences
No.4
Recognise the limits of your knowledge and expertise.
No.5
Acknowledge and respect the difference of opinion and values
No.6
Avoid "fix-the-women" or "fix-the-men" solutions
No.7
Do you have an idea for action to change, do reach out to the members of board
DIVERSITY COMMITMENT
It's good business to invest in diverse teams. Danish investors have committed to supporting more diversity in startups by signing the Diversity Commitment. Their signature is their promise to improve concrete diversity measures and make a strategy that ensures that development. Diversity Commitment is delivered by Intentional and funded by the committing partners.
READ MORE
LEAP FORWARD
LEAP FORWARD is a customized accelerator program for Danish startups and scaleups with international potential. We aim at mobilizing startups founded by diverse teams to accelerate hypergrowth through internationalization. We are a business program intentionally designed for diversity and inclusion. The program is delivered by Intentional, and the Trade Council in New York under Found Diverse and funded by the Danish Industry Foundation.

COMING
RETURN ON DIVERSITY
How do we unlock the potential of better gender balance in the startup ecosystem? That's the topic in the thorough guide with concrete advice and toolkits for startups and investors to improve diversity. Because you can fix gender imbalance and build a sound business at the same time. In fact, all studies show that diversity is key to sustainable growth. The report is written in collaboration with Bootstrapping and Nextwork.
READ MORE
WED
Every year, we celebrate Women's Entrepreneurship Day on 19 November. On this day, we discuss the challenges and opportunities that entrepreneurs face every day. The first event was held in New York – today, Women's Entrepreneurship Day is celebrated in 144 countries.
FOLLOW UPDATES HERE
FOUND DIVERSE
IS MADE POSSIBLE BY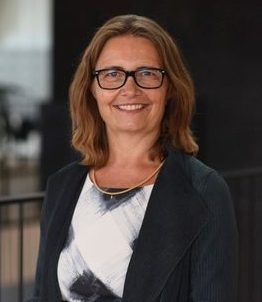 Vice Chairperson of the Board